Do you know which is The most attended marathon in the world?
The most attended marathon in the world is the marathon held in London in 2019.
According to news reports, the 39th London Marathon was held as scheduled on April 28, 2019. The number of applicants was 420,000. After passing the lottery, a total of 42,000 people participated in the event. This year the number of contestants reached 42,000, a record high. It is understood that the scene of such a large-scale marathon event is very intense. When the runners passed the London Bridge, the bridge body shook.
Since its establishment in 1981, (Virgin Money London Marathon) has become the world's largest charity event. Members of the British royal family have personally supported this great event.
No matter which country you come from, which skin or ethnicity. At this moment, we are all running for the same goal, and jointly deliver the message of "sports, health, happiness, helping others, responsibility, and cherishing resources" to the society.


In this grand marathon, Kenyan star Kipchoge won the championship in 2 hours, 02 minutes and 37 seconds. He is the world record holder and broke the track record of 2 hours, 03 minutes and 05 seconds set by himself.
In the women's group, Kenyan players Koski and Cheruyot won the women's championship and runner-up. In the race, the 25-year-old Koski ran for 2 hours, 18 minutes and 20 seconds, which was the youngest champion in Lenmar history. The third place is Ethiopian Drejer. The fastest local female runner in the British marathon this year is still Charlotte Purdue, with a time of 2 hours and 25 minutes.
Do you know more news about The most attended marathon in the world? Welcome to leave us a message
In the design of the medals, the London Marathon medals do not have too many highlights, using a 3D die-casting process with no color on both sides. This is also a very complex philanthropic proposition. Donate more of the balance to those in need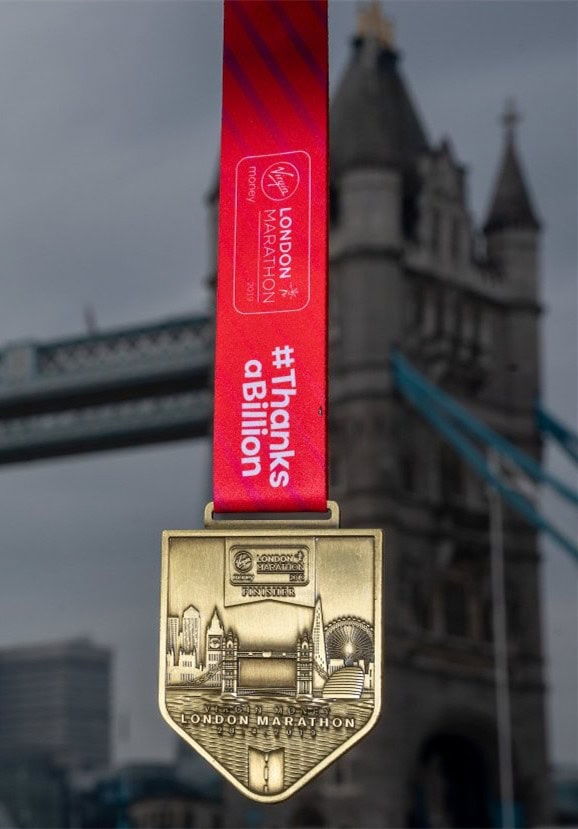 For more details and production of marathon medals, please feel free to contact us