enamel pins manufacturer online
Custom soft enamel pins,no minimum order quantity,In Yuehui, you will enjoy the best service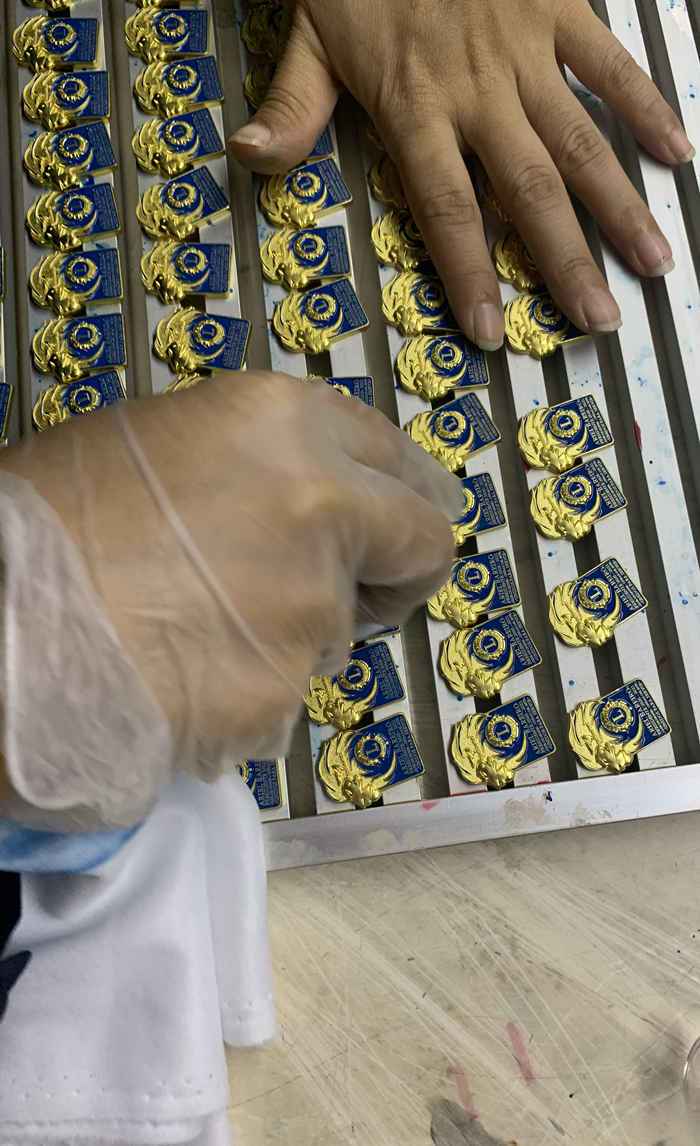 enamel lapel pins customized
make your own enamel pins
Soft Enamel pins are the post popular process in lapel pins.We engrave your design draft in a stainless steel mold, and use a stamping machine (die-casting machine) to mass produce your lapel pins. The raised metal and recessed enamel make it perfect to match any shape or color.
Low cost and high quality are the biggest advantages of soft enamel. Pushpins given as gifts or rewards have high perceived value.
Company pins are the best way to enhance employees' momentum and unite them. Wearing company pins will make them proud.
Our custom soft enamel  pins are used in a wide range: brand promotion, company anniversary, school celebration activities, hotel staff wear, public welfare activities, etc.s
Advantages of yh-medal.com
yh-medal.com is an excellent lapel pin factory, you can easily order customized products! You can upload the design you created, or let us help you complete the design. In Yuehui, the design draft is provided free of charge. After you confirm ARTWORKE and the quotation is approved, we will manufacture your products according to your specifications and deliver them to an address for free! Our mission is to help you create the perfect pushpin, challenge coin, medal, belt buckle or any of our dozens of customized products, free shipping, on-time delivery, and creating a perfect customer experience.
We guarantee 100% satisfaction to all customers
Personalized lapel pins cheap
We can turn your vision into reality. Any design can be turned into a soft enamel pushpin, so it doesn't matter whether you have EPS/AI files or just the concept of hand drawings or sketches.
Annual transaction volume
Yuehui Gifts is an expert in customizing lapel pins. Relying on advanced production technology to gain the recognition and trust of global sellers, Yuehui has been adhering to the principle of quality first and service first to provide customers with high-quality, low-price products. Make custom lapel stitch simple, fast and efficient.
Send us your request(size,material,quantity ),we will reply you in a short time