Flower lapel pins custom made online We provide you with a variety of styles. Gorgeous metal texture is suitable for any field
Create your own enamel pins
Submit your order.Tell us your request,quantity .We will send you quotation in a short time.
We will send you artwork within 1day.After you confirm the artwork,we will start to make pins 
Normally,we need 7-15days for production.If you need goods urgently, please contact our customer service.
China Factory  Custom made 
You can find customized flower lapel pins almost anywhere on the Internet. These exquisite flowers can be used as: jacket pins, shirt pins, suit pins. It can also be used as a souvenir at the wedding, to wear these suit brooch for every guest
At yh-medal.com, we specialize in customizing unique pins of various shapes and sizes, so if you have an idea about your custom suit flower pin, please call us and see how we can turn your vision into reality .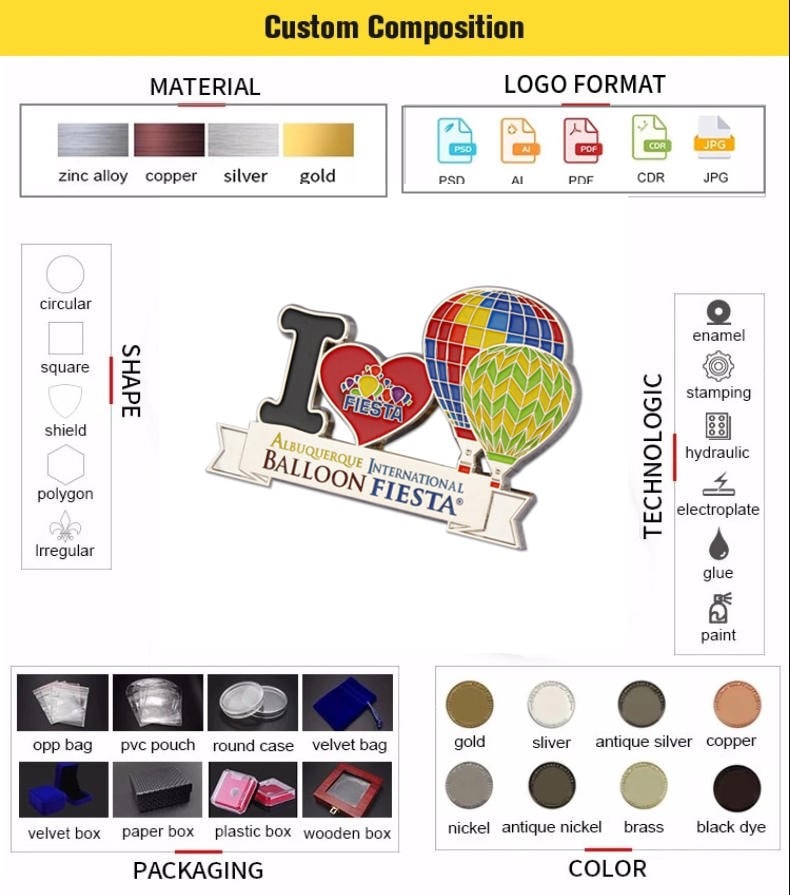 Designing Suit PinFor Any Occasion
Whether it's a denim flower pin ,jacket pin, a suit pin or a lady's pin, and a pin with a company or event logo. Our design team will be here to help you design a unique lapel pin.
We have many personalized choices, from the product size, shape, and craftsmanship will be based on your requirements.
The personalized packaging makes the custom lapel stitch more high-end. When you give it to a customer or friend, they will be very happy to accept your gift.
Traditional soft enamel/hard enamel lapel pins provide ample space for personalized design. If you want to make your custom lapel stitch more attractive. We recommend using Glitter enamel, luscious enamel, adding diamonds, or cut out.